Back to JL235's Blog
(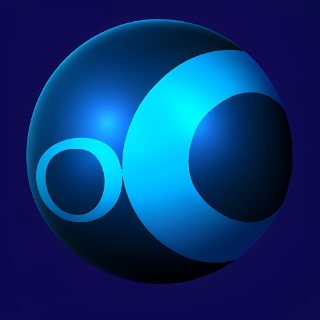 Created 25 May 2008 | Last Edited 25 May 2008)
Tech Stuff : Ubuntu Review
I've been meaning to write this up for a long time, my review of using Ubuntu 7 from about January onwards. In reality though it's more of a list of problems, things I didn't like and things I did.

One point I'd like to make is that although the Linux alternatives to many Windows applications are generally very well made, typically I found them to be not as feature complete and no where near as well polished as their Windows counterparts. For example Pigeon messenger, although it works fine, isn't a full replacement for MSN Messenger. Open Office, although fantastic for a free office program, again pales is next to Microsoft Office 2007.

Some of the problems I had were:

streaming video


wasn't set up
after a few weeks it turned green with lines all over the video
then stopped working

media


performance was far worse then in Windows
the sound would crackle and get really glitchy when I turned it up

Wireless


came with broken drivers, worse then none at all
took me days to set up
I could never get it to have full admin rights, had to imput my password everytime I booted.

Drivers


weren't enabled as default
crashed when I plugged a second monitor in

crashed Compiz
crashed Gnome and I lost my settings
monitor setup GUIs are terrible, overclomplicated, unhelpful, and require you to log out when you make a change

FireFox would crash my entire session when I'm in fullscreen mode
Intensive applications (like NetBeans) was slower then in Windows
Java

the package manager offered the crappy GNU version of Java, which just doesn't work
took me about a week to setup the Sun version as the old version would persist causing problems, in contrast the other day I uninstalled three versions of Java and installed two new versions (one is a beta) in about an hour and a half in Windows. There were no problems.

On the plus side

it boots very quickly (and I've heard Ubuntu is actually quite slow)
shutsdown almost instantly
usable within a few seconds of booting
I liked the package manager
multiple desktops on Windows is almost unusable, they are perfect on Ubuntu
the terminal is awesome, and customizing is childs play
I even went as far as to make my own scripts so I could play/stop/pause/skip music from the terminal, with the player automatically hidden. Overally I'd say it's perfect for the internet and other small tasks (like listening to music). But although it's far from perfect, overall I found Vista to be more stable, in some cases faster as well as almost none of the driver problems. Too often I also found myself battling with a problem in Ubuntu and then thinking "I could just reboot into Vista and then it'll work fine."

In 5 years I could maybe see myself using Linux, when it's matured further. But right now it's just not good enough to replace my Windows setup.
Latest Comments
Posted : Sunday, 25 May 2008, 12:03

HoboBen



On that pidgin point, there is aMSN (stand's for "Alonzo's messenger" or something) which has more MSN-specific features - Pidgin is a generic multi-protocol one, so you may miss a few features from it. aMSN is also available for windows, if you feel like trying it.

I don't know if windows messenger still comes with animated banner adverts, but that's why I swiched to aMSN on windows, anyway.

On the other points, I think a lot of problems are caused by Ubuntu trying to pick the best settings, etc, for you. And while that's a noble thing to try and do, it's not always the best way yet - although their plan is to get this perfect eventually, I suppose.

You would probably really, really hate the idea of installing a basic command-line linux and using vi and the package manager to build up a system from scratch, you do end up with a system where you know exactly how it works, everything behaves exactly how you want it, and if anything goes wrong you know exactly what to fix. For this reason, I've converted to Arch Linux. Instead of Ubuntu's 6-monthly upgrades which break everything (my major complaint about Ubuntu), it's a rolling release.

There's lots of documentation for installing Arch, including a step-by-step guide for individual laptops, so perhaps if you try a Linux distro again in five years, make it Arch!

Arch is also a great distro to run in VirtualBox, if you want to put the effort in, as it can be really light and fast.



Posted : Sunday, 25 May 2008, 12:29

JL235



I wouldn't see that as a problem, I do love using the terminal. But I'd hate to have to put lots of time and effort into setting up the OS. I also use Emacs rather then Vi, far superior.

I am contemplating buying an eee PC and so I might try Arch Linux. Although Xandros that comes on it is meant to be good, I've also heard that it's really meant for novices and so can feel quite limiting. This is however if I decide not to run XP on it, which in reality is probably quite doubtful.



Posted : Sunday, 25 May 2008, 13:01

mike_g



The Xandross distro that comes with the eee is not all that great. It has no windows manager (although its not hard to install one) and the repositories suck. Tbh I dident give it much of a chance tho, I just stuck xubuntu on mine.

With Java: I agree that the gcj kind of sucks, but it only took me about 10 minutes the other day to figure out how to set it up using the Sun version and I havent had any problems with it. This is OT, but I also made a login script that loads my java prog before the WM, so users cant do anything outside the prog. Which is perfect for a POS system.

With drivers: They can be a bitch, but if you know what driver support is available before you buy hardware then its not necessarily too much of a problem. I have no problems with my wireless or printers (usually the ones that kick up shit).

With media: I never had a problem with the sound crackling when I altered the volume, and VLC player plays pretty much anything plus it dosent come with a ton of crap.

with FF: I run it in fullscreen mode all the time on my eee and I never experienced it crashing. FF used to crash on me all the time in vista up until recently; I think they sorted that out in an update.

As for boot times i disagree with you. Its like the slowest loading OS in the world, but when its up and running it works fine for me.



Posted : Wednesday, 28 May 2008, 02:15

worchyld



I have Ubuntu installed on a parition. When I started it - it looks nice, elegant, etc - and really quiet too!

What I hate about it is;

* Any time I have to install something - there is a high possibility that I have to use the terminal. It'd be a pain if you're a newbie to computers and didn't know what you were doing.

* The fear of doing something wrong. In Windows - I kinda know instintively how to fix a problem, but with Linux/Ubuntu - I get scared of doing anything.

* CUPS. I have a Lexmark printer. I tried printing something out - but it kept complaining that I had the wrong CUPS or something - I really don't know what it the problem was - even by searching via Google.. After 2 hours I gave up. Nothing as easy as communicating with the printer should take 2 hours of your life.

In my view, if you're using a computer just for basic Wordprocessing and Internet surfing - then an Ubuntu will be fine. But for now, I'll stick to Windows.

BTW - has anyone ever come across the CUPS issue before? How do you solve it?