Back to spinal's Blog
(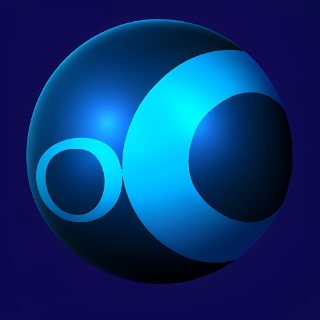 Created 12 August 2009 | Last Edited 12 August 2009)
Development Diary : DSi4DS
Just for fun, I made an imitation DSi menu for the DS/Lite, it looks very authentic, and feels quite authentic too.

Currently it supports stylus and button controls, shows battery status, charging status, time, date, your name and the gui even uses your colour settings from your firmware.
It loads homebrew only at the moment, although I might implement the same (or similar) loading method I used in DSision2, depending if there is any demand for it.

Here is the download, I'm entering it into the Neoflash summer contest, probably some pokemon editor or something will win, but maybe i'll land a top ten.

DSi4DS.rar

All comments are welcome.

Photo...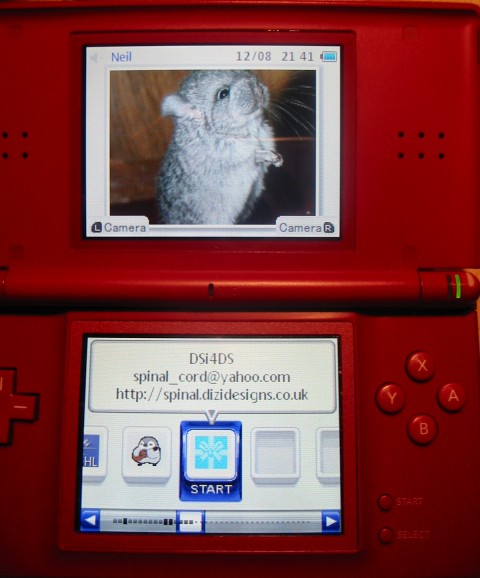 Latest Comments
Posted : Wednesday, 12 August 2009, 14:40

Phoenix



Any screenshots for those of use without a DS?



Posted : Wednesday, 12 August 2009, 14:46

spinal



I was just getting to that part.



Posted : Wednesday, 12 August 2009, 14:52

Jayenkai



Yeay!



Posted : Wednesday, 12 August 2009, 22:53

Ultimawar



It looks amazing! Great job bud! Good luck with the contest



Posted : Wednesday, 11 May 2011, 10:17

spanner



Just seen this...nice work,it not showing no icon for frodods and some others and how do you get a pic up on the top screen..?



Posted : Thursday, 12 May 2011, 01:15

spinal



If i remember correctly, just put photo.jpg in the root of you card. it probably needs to be 256x192.



Posted : Friday, 13 May 2011, 08:52

spanner



Is there a windows program that changes the size of a photo for you so you don't have to do it yourself with photoshop...?


-=+=- -=+=- -=+=- -=+=- -=+=- -=+=- -=+=- -=+=- -=+=- -=+=- -=+=- -=+=- -=+=- -=+=- -=+=- -=+=- -=+=- -=+=- -=+=- -=+=- -=+=- -=+=- -=+=- -=+=- -=+=- -=+=- -=+=- -=+=- -=+=- -=+=- (c) WidthPadding Industries 1987

635|0

-=+=- -=+=- -=+=- -=+=- -=+=- -=+=- -=+=- -=+=- -=+=- -=+=- -=+=- -=+=- -=+=- -=+=- -=+=- -=+=- -=+=- -=+=- -=+=- -=+=- -=+=- -=+=- -=+=- -=+=- -=+=- -=+=- -=+=- -=+=- -=+=- -=+=-