Back to HoboBen's Blog
(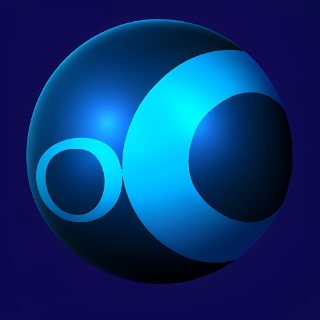 Created 04 April 2007 | Last Edited 04 April 2007)
I hate you, Microsoft.
On the Windows laptop, because my Linux box is so old that it's falling apart and won't boot until I fix it.

Still...

New security update:

"Windows... blah blah... a remote user could gain control of your Operating system... blah... blah..."

So, I download and install the update.

It causes a problem with my RealAudio sound control panel (which is only there because a previous Windows Update deleted the sound volume tray icon!)

Causes this on start-up:

"RTHDCPL.EXE - Illegal System DLL Relocation
The system DLL user32.dll was relocated in memory. The application will not run properly. The relocation occurred because the DLL C:\WINDOWS\system32\HHCRTL.OCX occupied an address range reserved for Windows systems DLLs. The vendor supplying the DLL should be contacted for a new DLL."

Apparently, I'm Not Alone either.

In windows there IS the danger of malicious remote users screwing with your Operating System. I call these malicious remote users Microsoft.

Still, Fix Available [sarcasm]Nice of them to tell me! [/sarcasm]

Cheers, Google


I'm going to install it now, and hopefully nothing will die.

I wouldn't be pissed off it it wasn't a Microsoft-signed application and if most of their updates didn't do something more to molester my audio.

... And if I didn't freaking have to open up Internet Explorer to get this patch!

Latest Comments
Posted : Wednesday, 04 April 2007, 17:12

HoboBen



Success.

Not so pissed off now.

Sorry, Linux-withdrawal symptoms.

SUDO make me a sandwich


I wonder if Epiphany will ever get ported to Windows...



Posted : Wednesday, 04 April 2007, 20:00

power mousey



Epiphany.
Sounds So Serenity.

ahhhhhhhhhhh!!

a Gecko:




The Gecko Engine:





cheers
power mousey



Posted : Wednesday, 04 April 2007, 22:09

HoboBen



Wow

Awesome Gecko Engines

Beat's the Trident rendering engine anyday.

Incidentally, Microsoft's Trident engine also has the same name as Britain's "Trident" evil nuclear submarine unit.

That they're spending 70 billion quid on too.

That's a Microsoft-style budget!



Posted : Thursday, 05 April 2007, 12:41

power mousey



wow!!

thats a lot of Microass
budget of quids. Or should
I say Macroass.

70 billion quiddly dids. whoa!!!
And for all 'those nuclear wessels'--Chekov


-=+=- -=+=- -=+=- -=+=- -=+=- -=+=- -=+=- -=+=- -=+=- -=+=- -=+=- -=+=- -=+=- -=+=- -=+=- -=+=- -=+=- -=+=- -=+=- -=+=- -=+=- -=+=- -=+=- -=+=- -=+=- -=+=- -=+=- -=+=- -=+=- -=+=- (c) WidthPadding Industries 1987

635|0

-=+=- -=+=- -=+=- -=+=- -=+=- -=+=- -=+=- -=+=- -=+=- -=+=- -=+=- -=+=- -=+=- -=+=- -=+=- -=+=- -=+=- -=+=- -=+=- -=+=- -=+=- -=+=- -=+=- -=+=- -=+=- -=+=- -=+=- -=+=- -=+=- -=+=-