Older Posts
View Topic : Happy Birthday, Spinal
nah, going to wait to see what it's personality is like. It seemed friendly enough in the shop.
We've had a handful of hamsters in the past, we figured in a flat, the best sort of pet would be one that doesn't mind being on it's own all day everyday. Cat or dog would be out of the question.
View Topic : Happy Birthday, Spinal
Got a hamster, it got a bit grumpy being moved from the pet shop to the flat so we'll let it settle for a day or so before pestering it too much.
View Topic : god damn c variables!
I'm slowly getting through it, there's actually a lot of errors, which seem to come down to an included file in c, still acts way too differently to an included file in BASIC for me to remember that you have to actually jump through hoops.

rychan - nope, not unless you call an ps2 to n64 adapter homebrew!
View Topic : NESBork
I haven't had any trouble modding mine, got a couple of snes games (that I own) on there. Not that morals come into is really, as Nintendo used downloaded roms on the thing to start with. That's right, they didn't even use their own copies of the games that they themselves made.
View Topic : Spinal's GBA Flash Cart
nope, if I had another card i'd be attempting to remove the sd connector on that one



if anyone is wondering, im trying to fit an odd n64 flash cart into a regular game case, but the bloody thing uses a weird gba cart adapter for storage. a very odd decision.
View Topic : Spinal's GBA Flash Cart
The problem is the size more than anything, I can't tell exactly where the pads were connected and if I could, my soldering skills aren't good enough to repair the damage.

The cart still works fine though, apart from being unable to use an SD card. So I'm stuck with only one n64 game at a time.
View Topic : Spinal's GBA Flash Cart
inside the cart. Here is a blurry photo from my phone...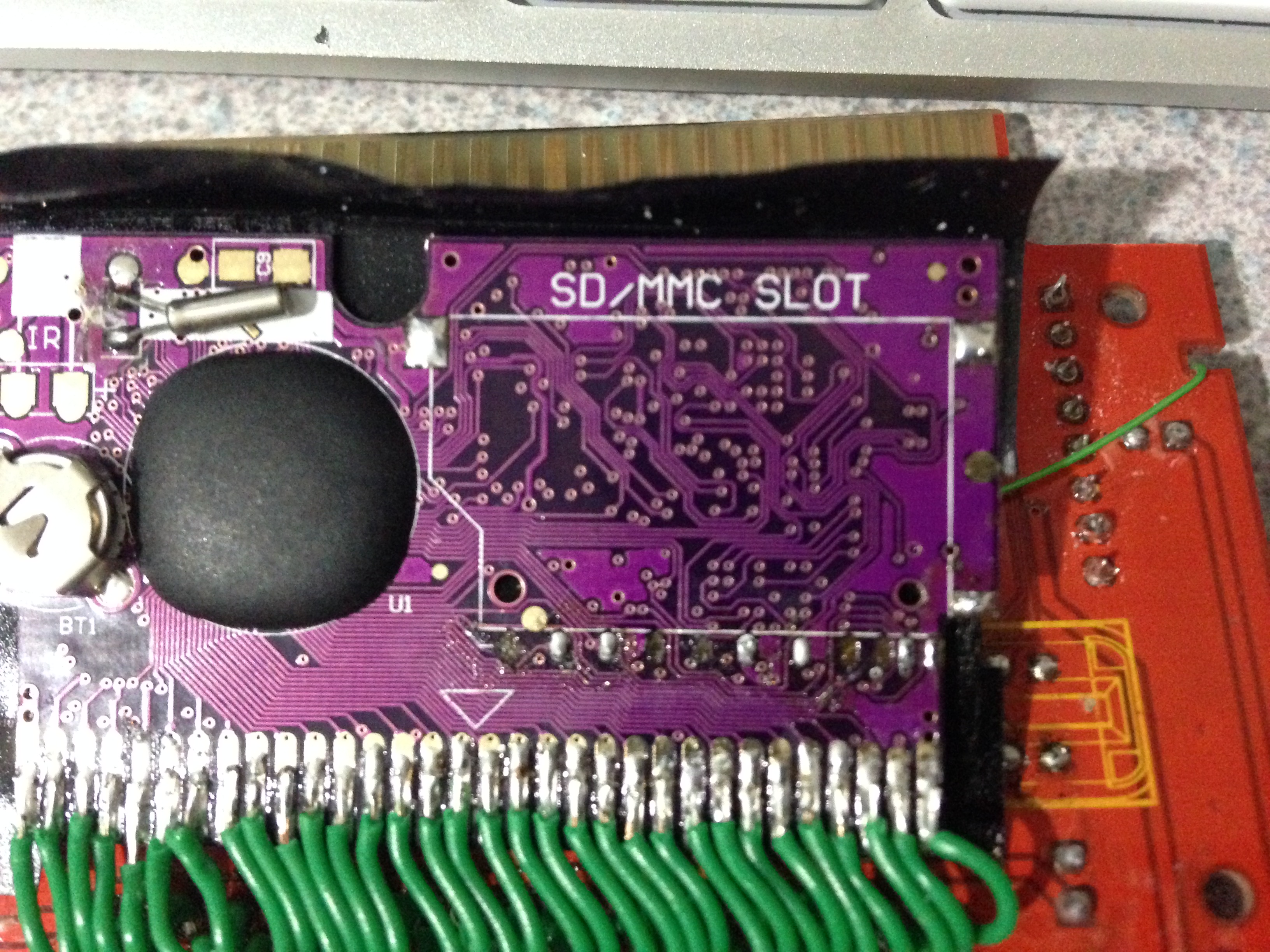 As you can see, I killed five of the pads and my eyes aren't good enough to see anywhere else to solder to.

here is a less worse photo...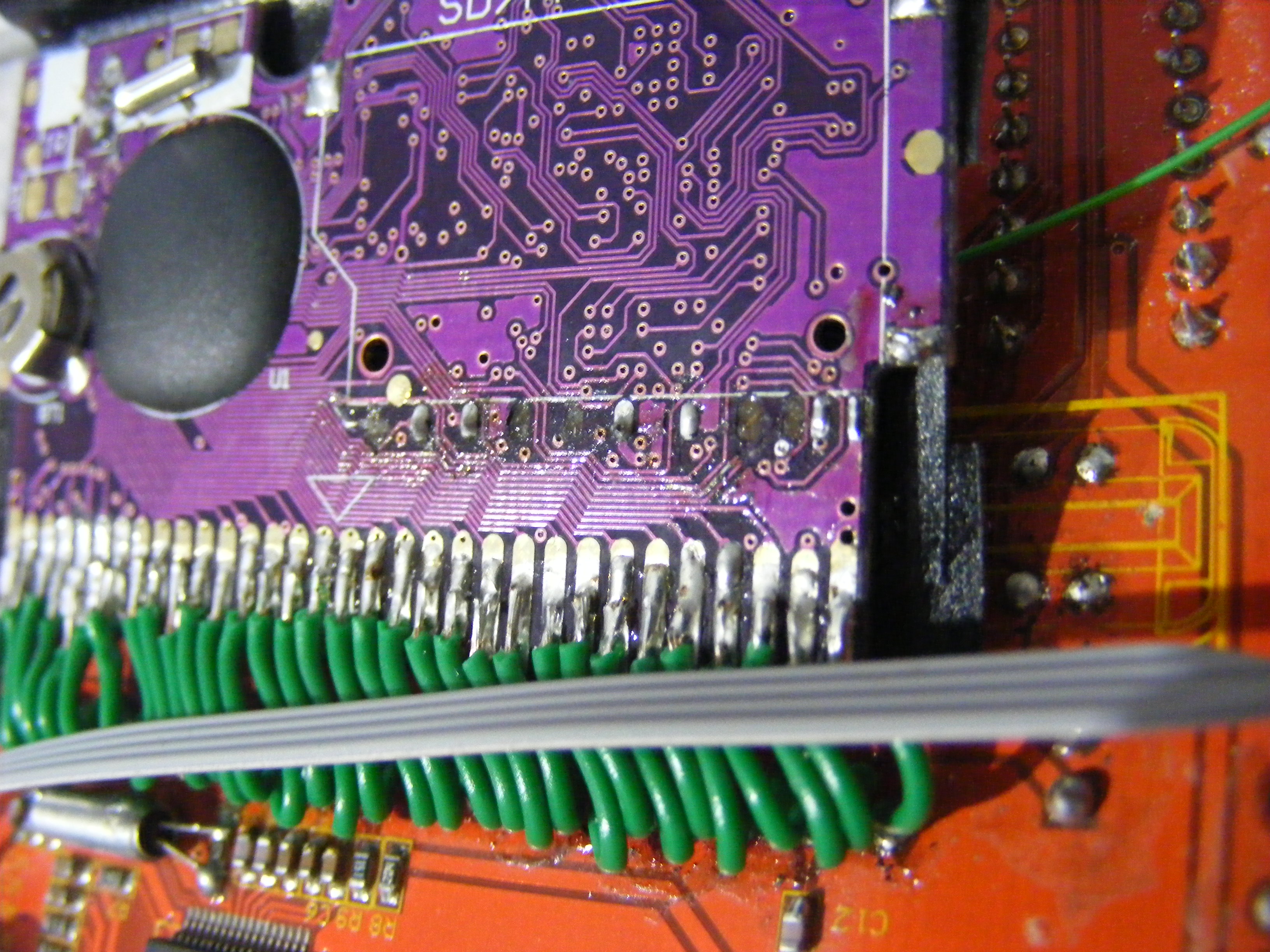 View Topic : RIP : Jay's Dad
I can't put myself in your position, but you may need to be a rock for those family members that do care, if they show up.
Stay strong, our thoughts are with you.
View Topic : Nintendo Switch Indies
They're heading in the right direction for indies, the 3ds dev stuff is about 10x the price of a retail 3ds, whereas if the switch dev kit is only about 1.5x the price of a retail switch.
Not sure if it's a good move commercially though. It'll lead to an apple/google style flood of terrible shovleware, far worse than nintendo have seen before.
View Topic : Rip-off Boxes
They keep trying to update the tv licence rules, since the analog broadcast stopped they trying to get around the "my tv cant get bbc" excuse. I got a letter at work recently saying that home tv licences don't cover watching bbc iplayer on your phone, apparently the places that you watch it must have a licence also. stupid.
View Topic : Rip-off Boxes
I don't have a 'tv-stick' of any kind. I have a raspberry pi for classic gaming, nothing else. Everything else is taken care of by my TV. It has all of the legit software pre-installed, amazon, netflix bbc iplayer etc. The Netflix content if way better now that it was when I tried it a few years ago, it's actually work getting.
Older Posts
-=+=- -=+=- -=+=- -=+=- -=+=- -=+=- -=+=- -=+=- -=+=- -=+=- -=+=- -=+=- -=+=- -=+=- -=+=- -=+=- -=+=- -=+=- -=+=- -=+=- -=+=- -=+=- -=+=- -=+=- -=+=- -=+=- -=+=- -=+=- -=+=- -=+=- (c) WidthPadding Industries 1987

732|0

-=+=- -=+=- -=+=- -=+=- -=+=- -=+=- -=+=- -=+=- -=+=- -=+=- -=+=- -=+=- -=+=- -=+=- -=+=- -=+=- -=+=- -=+=- -=+=- -=+=- -=+=- -=+=- -=+=- -=+=- -=+=- -=+=- -=+=- -=+=- -=+=- -=+=-